Magnetic particle test overview
Magnetic Particle Inspection (MPI) or Magnetic Testing (MT) is an NDT method for testing the surface integrity of ferromagnetic materials. The test object is the object Is it ferromagnetic? magnetized by a magnetic field or magnet or a device like syllables. If on the sample there is a discontinuity on or near the surface, the discontinuity will interrupts the magnetic field path that flows through the sample and causes a leakage magnetic field to appear.
The iron particles are thoroughly ground and coated with dye, and then sprinkled or sprayed onto the test object. These particles are attracted towards the leakage fields and will gather to form an indicator just above the discontinuity. These signs can be detect by eye in good enough light or with fluorescent lighting if the method is fluorescence magnetic test. Necessary, white contrast paint applied to the material prior to testing.
For high sensitivity, a fluorescent magnetic solution and black light can be used, where a dark test environment is required.
Instant results 
Magnetic particle testing is fast and relatively easy to apply, making it one of the most widely used non-destructive testing methods.
Surface and subsurface defects 
Magnetic particle inspection is an ideal method to detect surface and subsurface defects in ferromagnetic materials.
Skip the paint
Magnetic particle inspection can detect discontinuities through thin non-conductive coatings (0.02 to 0.05 mm), saving time and costs.
Test method
Technical choice when deciding between fluorescence or visible magnetic particle testing.
Visible dyed magnetic beads
Ideal for locating large surface defects. Visual inspection can be performed indoors or outdoors with maneuvering equipment in white light.
Fluorescent magnetic beads
Suitable when it is necessary to identify very small discontinuities at the surface or just below the surface. Magnetic fluorescence testing should be performed in a dark room with a maximum white light intensity of 2 fc (22 lux) and performed under ultraviolet light.
The method of applying magnetic particles
Magnetic particles can be applied to the surface to be tested as a powder (dry method) or suspended in a liquid (wet method) such as an oil or water-based carrier.
Visible Magnetic Seeds (Dry)
This method is ideal for low to medium sensitivity testing and works on most ferrous surfaces. It is commonly used in field testing and use of magnetic cuffs when working with rough cast or forged parts. Necessary equipment includes:
Dried Magnetic Seeds
Magnetic pad or Power pack
Visible Magnetic Particles (Wet)
This method is ideal for highly sensitive testing on parts of different shapes and sizes. It is commonly used to detect shallow and small surface cracks in outdoor test environments. Required devices include:
Black Magnetic Beads
White Contrast Paint
Magnetic pad or Power pack
Fluorescent Magnetic Beads (Wet)
This method is ideal for high-volume, high-sensitivity testing on parts of different sizes. Quickly and easily apply evenly onto parts using the nozzle. Required devices include:
Ready-made magnetic powder or self-mixed magnetic powder
Water or carrier oil
Magnetic test station or Power pack
Learn more about the MPI . test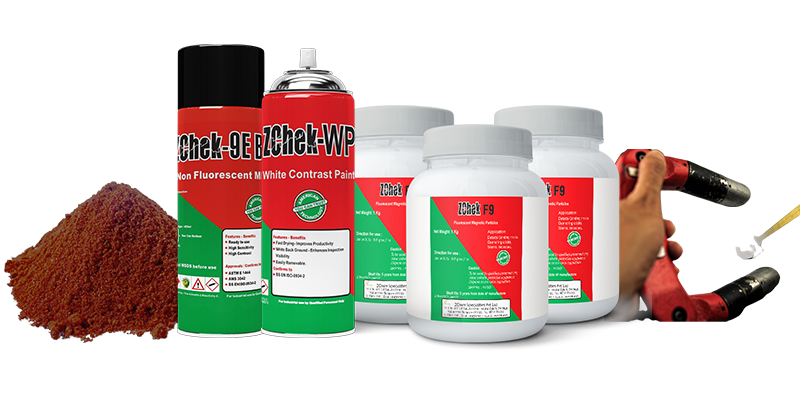 Water- and oil-based fluorescent magnetic beads
Non-fluorescent wet magnetic beads
Non-fluorescent dry magnetic beads
Magnetic seed carrier oil
Conditioner and anti-rust agent
Contrast paint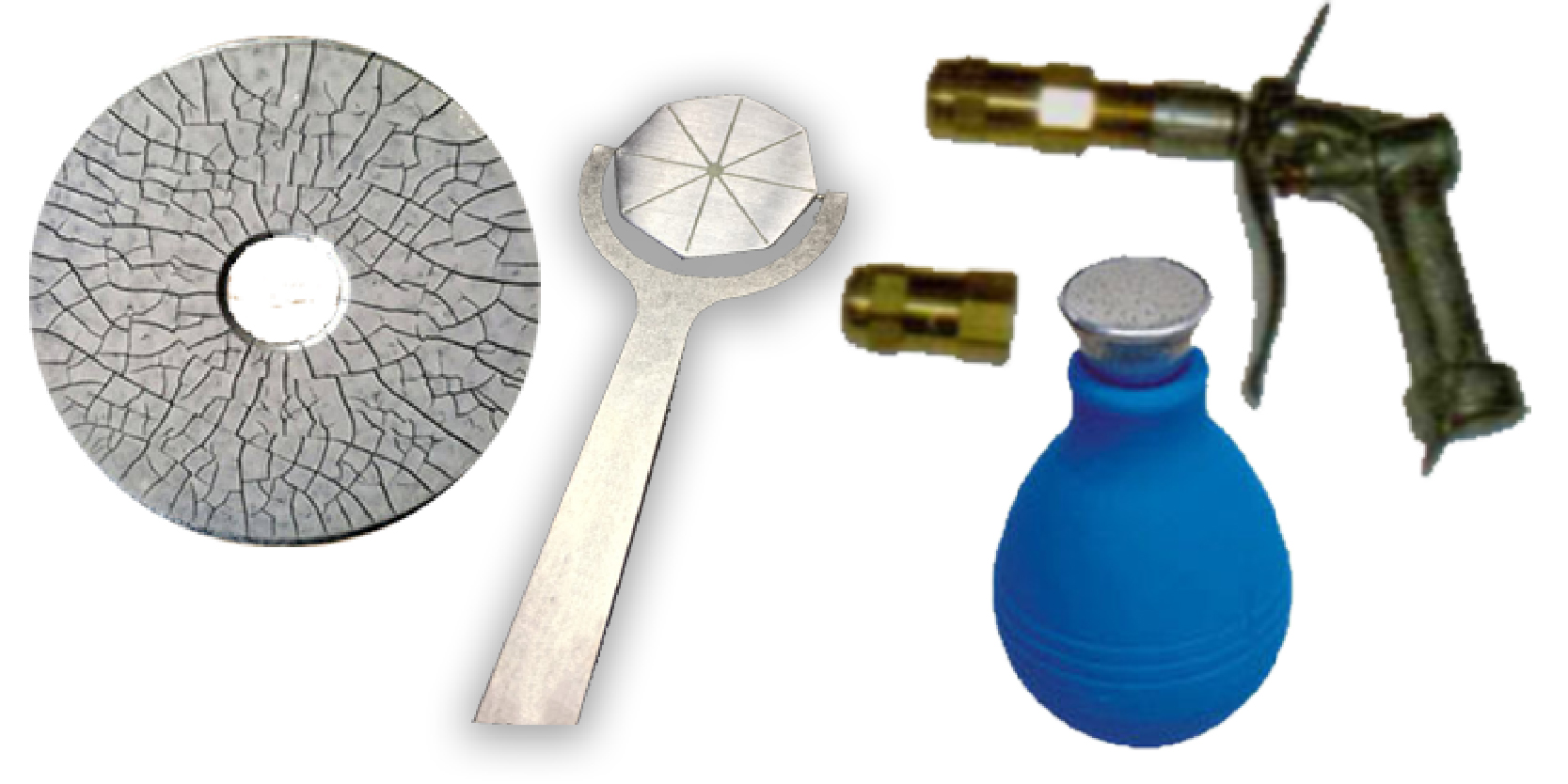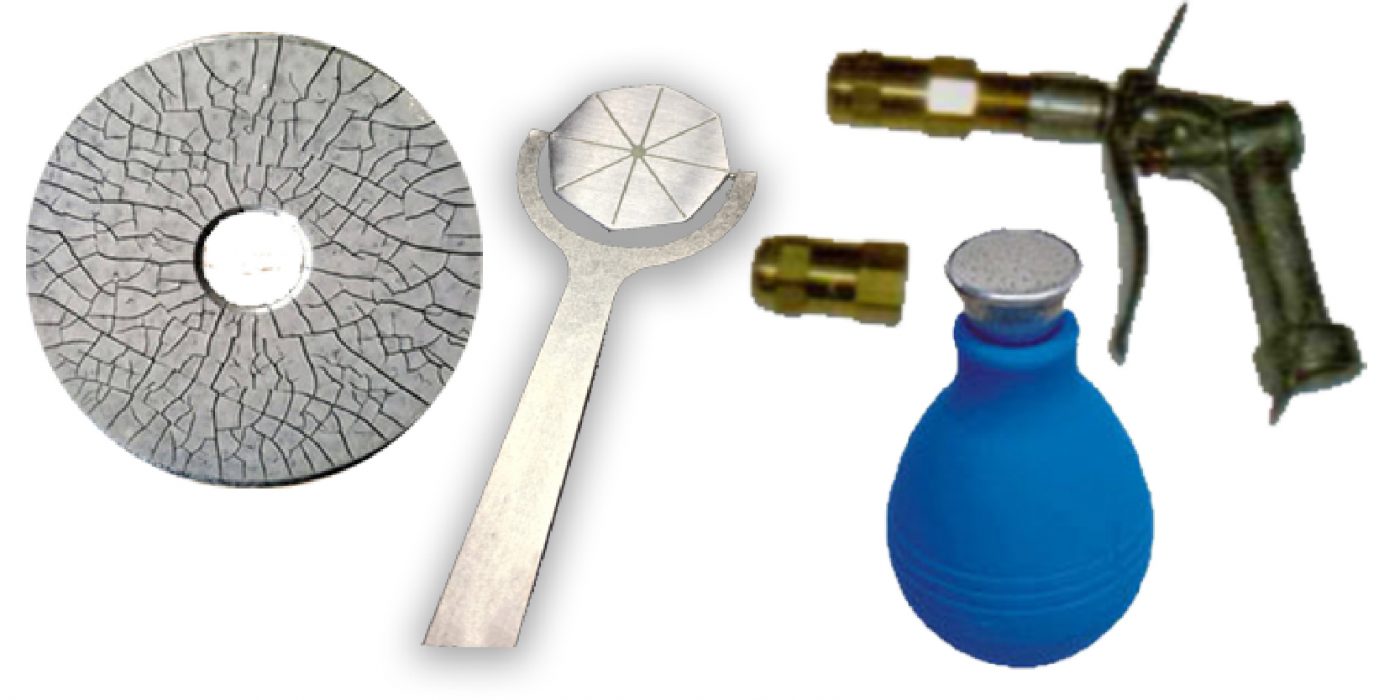 Magnetic test accessories

Scene indicator light

Prototypes, cables, device adapters.
Advantages of MPI
Quick inspection of large surfaces
Relatively low equipment cost
Detect surface and subsurface defects
Immediately interpret visible indicators.
Can be used in the workshop or in the field.
Less surface preparation compared to Penetration Test (PT) method
Limitations of MPI
Can only be used for ferromagnetic materials.
Power supply required.
Sometimes it is not clear whether the magnetic field is strong enough to get a good indication.
Cannot be used if there is a thick layer of paint.
Certain paints and granular suspension liquids can present a fire hazard, especially in confined spaces.
Frequently asked questions when testing magnetic beads
---
Kiem tra tu tinh, Magnetic testing, Magnetic inspection, bột từ huỳnh quang, hóa chất phản quang, hóa chất kiểm tra từ tính, dầu carrier, dầu mang, bột từ pha sẵn, từ tính, kiểm tra từ tính, hệ thống kiểm tra vết nứt bằng từ tính, máy thử nứt từ tính, kiểm tra bằng bột từ, MPI, kiểm tra từ tính