NBIC
The National Commissioning Inspection Code (NBIC) requires pressure vessels to be check at 1/2 of the remaining life of the tank, or every 10 years, whichever is less.
Pressure tank
A pressure vessel is a vessel that holds a liquid or gas at a pressure significantly different from atmospheric pressure. Pressure vessels can be found in industrial facilities around the world. The main applications of pressure vessels include boilers, engine cylinders and chemical or petroleum products storage tanks.
While pressure vessels are extremely useful and will likely continue to be widely used in the future, they can cause many problems. The difference between the pressure inside the pressure vessel and the pressure outside causes potentially dangerous situations. Pressure accumulators have long been considered dangerous and have caused accidents that have resulted in loss of life and property. Therefore, the construction and use of pressure vessels is regulated by technical agencies, and these agencies are supported by government legislation.
These standards also specify the need for testing and include instructions on the procedure for testing pressure vessels. Inspection of pressure vessels is both a requirement and a guide for anyone looking to avoid accidents that can lead to unplanned downtime, damaged equipment, and worker injury.
Classification of pressure tanks
Pressure vessels are designed differently based on their end application, although they all tend to look similar and consist of the same basic components. Pressure vessels are usually round or spherical in shape. That's because these shapes help avoid concentrated stress.
Common accessory sections include pressure gauges, fusion plugs, and differential pressure switches, which make the compressor operate when pressure drops and shut down when pressure is at maximum. Most pressure vessels are also designed with technical access holes, ventilation holes or viewing holes to facilitate cleaning and inspection.
In addition to the shape, the pressure vessels also perform different functions. The basic way to classify pressure vessels is to divide them into two categories – fire exposed and non-flame, or non-heated. A good example of a fire-contact pressure vessel would be a boiler. Non-flame pressure vessels must not be connected to any steam generator or to anything with an open flame.
We can divide accumulators into several different categories. Although there are some exceptions, the most common pressure vessels fall into three categories: reservoir, heat exchanger, and process vessel.
Standards in pressure tank manufacturing
Standard for Construction of Pressure vessel
ASME BPVC Section VIII- Division 1 (Part UG)
Materials Selection – Section II (Part A – Ferrous, Part B- Non Ferrous, Part D- Properties)
Welding Materials Selection– Section II (Part C)
Material Thickness, of Shell & tube are calculated based on the Design
Pressure, Design Temperature, Radius of Shell & the Weld Joint Efficiency,
Weld Joint Efficiency – Selection (as per ASME Sec VII, Div 1, Table UW-12)
Check pressure tank
Non-destructive testing of boilers and pressure vessels is a test of the integrity of equipment and is usually approved by OSHA, API, ASME or in Vietnam, the Ministry of Labour, Invalids and Social Affairs (National Standard). (originally issued under Decision No. 64/2008/QD-BLDTBXH dated November 27, 2008) and other regulatory authorities required to ensure safe and reliable equipment. Pressure vessel owners are required to develop, document, and implement an inspection/repair plan that outlines procedures to meet required standards. Such plans usually require the tester to perform periodic inspections, provide test results, documented failures/defects.
There are two standards that every pressure vessel manufacturer and user must keep in mind:
ASME Section VIII: requirements for fired and unheated pressure vessels, including design, manufacture, inspection and testing, and requirements for pressure vessels to be certified.
API 510: is the American Petroleum Institute's pressure tank test code. This standard specifies how to carry out inspection, repair, alteration and other operations for pressure vessels and pressure reducing devices.
The National Commissions Inspection Code (NBIC) requires pressure vessels to be tested at 1/2 of the remaining vessel life, or 10 years, whichever is less. Whenever the remaining life is less than 4 years, the inspection interval will be established by the tester based on the condition of the equipment and the rate of corrosion assessed against the periodic test data.
The NDT solutions offered by VISCO provide comprehensive inspection of process equipment and tanks as well as providing industry-formatted information for taking preventive measures, failure status, life assessment and corrosion assessment.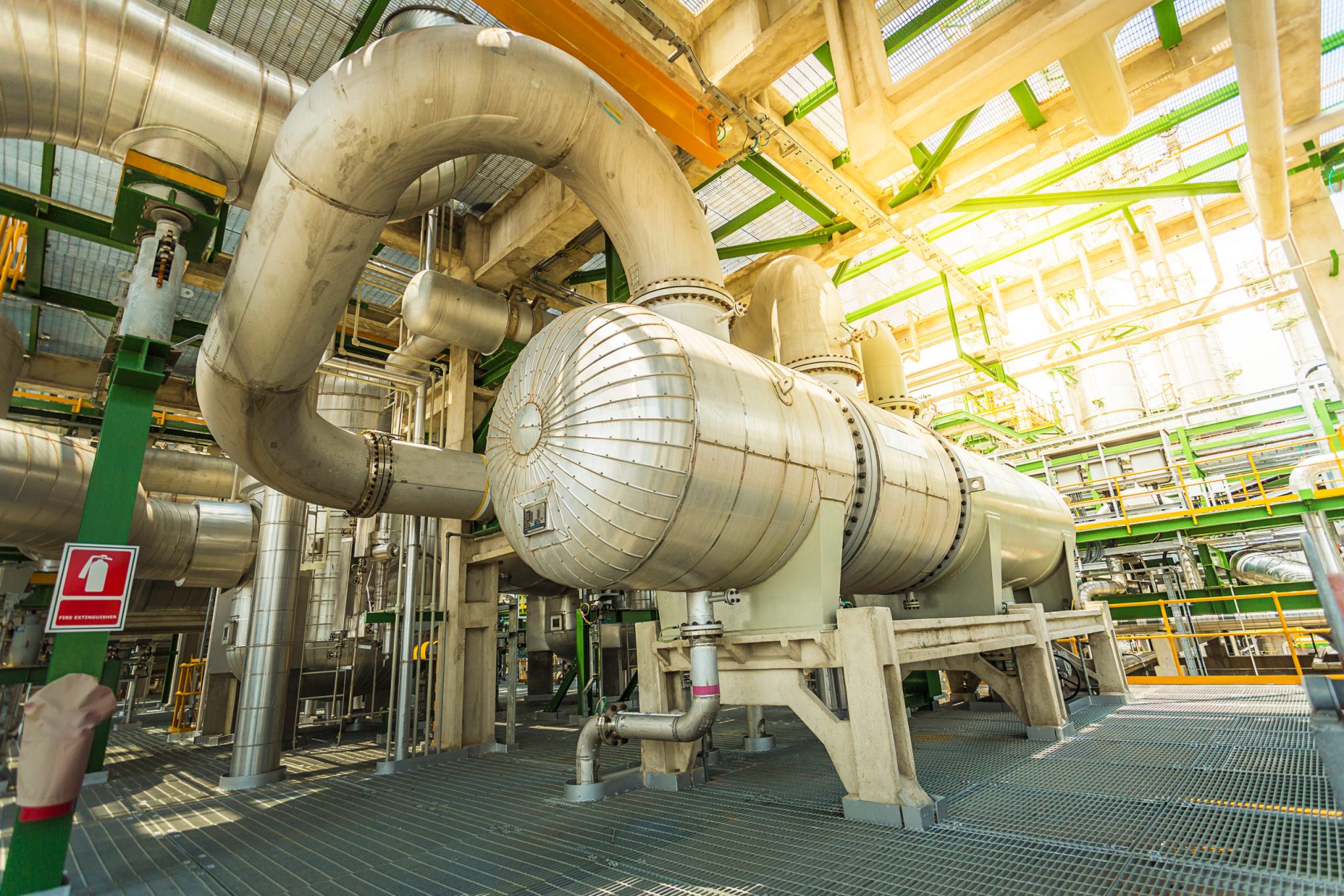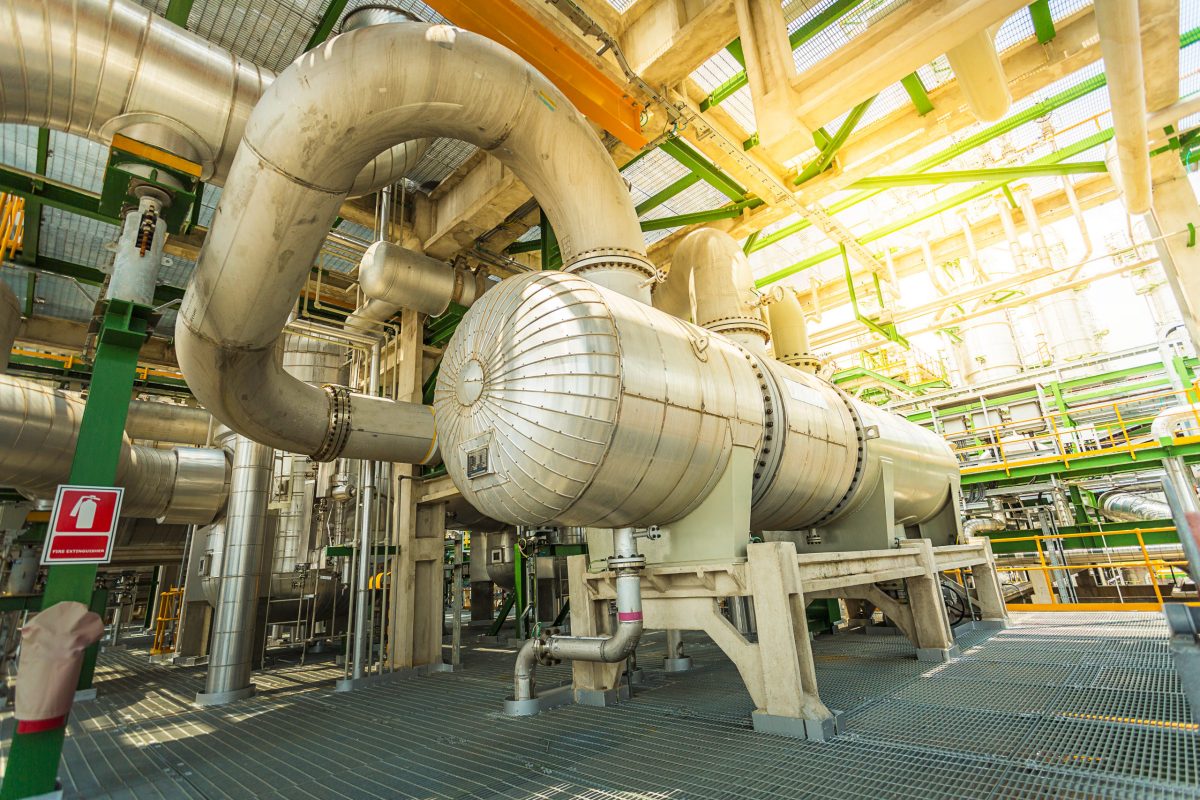 The owner of the pressure vessel has an obligation to ensure its safe use. This requires effective inspection and maintenance programs. The owner is responsible for developing, documenting, implementing, implementing and evaluating pressure vessel testing systems and test procedures to meet relevant requirements. These systems and procedures typically include:
Organization and reporting structure of the inspection
Documentation and procedures for maintaining testing and quality assurance procedures
Documentation and report of test results
Corrective actions for inspection and test results
Internal audit of compliance with quality assurance inspection manual
Review and approve drawings, design calculations and specifications for repairs and alterations.
On-site visual inspections and use of RVI as well as non-destructive testing (NDT) to certify compliance and service suitability of pressure structures. The diverse and customer-centric solutions offered by VISCO are used to detect structural flaws in plant equipment, providing owners and operators with essential data for efficient and safe operation.
Inspection of pressure equipment includes inspecting the body and top of the tank, critical parts or areas for possible corrosion. Visual inspection is generally accepted but often requires equipment to be shut down and affects productivity. Visual inspection is also used to determine the condition of the outer insulation, the allowable expansion range and the position of the pressure devices on the support. Any signs of leakage should be investigated to determine the source of the problem.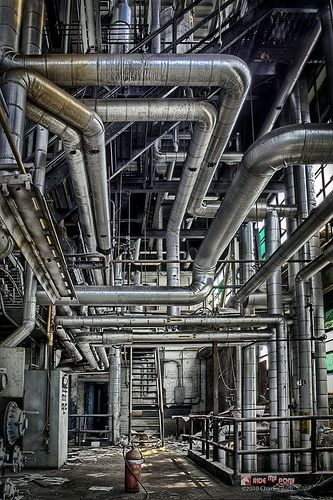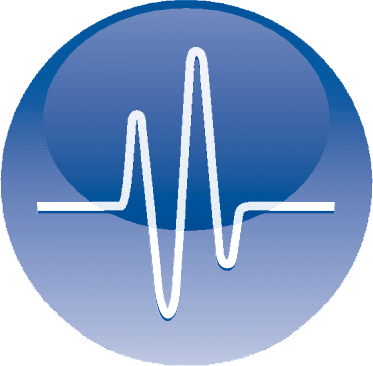 Ultrasonic thickness measurement
Ultrasonic corrosion thickness test use devices such as 38DLP nice EPOCH 650 with the ability to save data in 1D or 2D grid format to determine the internal condition and remaining thickness of the tank and tank walls. Thickness measurements are collected in grid data while the pressure device is in operation or at shutdown by an inspector with expertise in ultrasonic testing. With advances in technology and data processing and reporting capabilities, more and more equipment capable of capturing thickness data as the scan head moves across the test surface is being used more and more. Test results can be viewed in the field or stored for later analysis.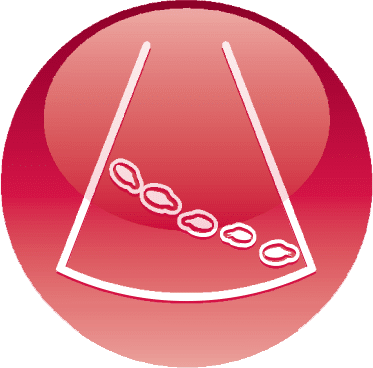 Ultrasonic Corrosion Mapping is the commonly used method while inspecting pressure vessels. Ultrasonic Erosion Mapping provides owners with detailed C-Scan images of the inspected surface using position coded semi-automatic scanners. ChainSCANNER or MapSCANNER in combination with corrosion inspection Phased Array probes offer high-speed ultrasonic mapping options for circumferential scanning.
Instruments such as MapROVER or SteerROVER are designed to map the corrosion of difficult-to-reach areas using semi-automatic scanners. In addition, the DLA probe used as a standalone manual solution offers good surface resolution and is usable at high temperatures.
The complete dedicated scanners solve the problem of corrosion mapping for small pipes and tubes with many elbow bends that can be solved with the FlexoFORM scanner and the flexible PAUT probe.
Simply connect the probe/scanner to a Phased Array device such as the OmniScan SX or OmniScan X3 to create a semi-automatic phased array erosion mapping system with built-in data collection capabilities.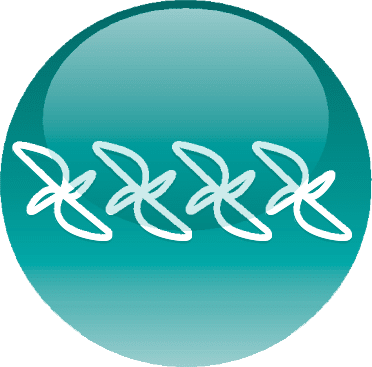 For decades, penetrant testing (PT) has been a common method used to test the surface of stainless steel pressure vessels. Currently, technology Phase array eddy current (ECA) can make this check faster and more reliable.
Surface inspection of stainless steel pressure vessels presents many challenges such as the geometry of the weld cap, the surface coating. Test solution MagnaFORM™ Using ECA overcomes these challenges with many advantages.
Lift-Off Compensation Technology
Durable design to work even with rough surfaces.
Sensitivity can detect imperfections as small as 1.6 mm (0.06 in.) with a paint-through inspection probe up to 3 mm.
No need to remove the paint.
The signal is easy to interpret like the traditional PT method.
Install inspection on both sides of welds with 304 and 316 steel commonly found in pressure tanks.
Resources
Trong những năm gần đây, việc tích hợp rô bốt trên không (máy bay không người lái) với máy đo độ dày...
see more
Video
Download
Have everything 196 file, size 336.4 MiB with 73,742 lượt tải in the section total.
Show word 1 next 20 in total 196 file.

Automotive_Industry_EN_LTR_201608_Web.pdf
» 4.3 MiB - 364 hits - 16 December, 2021
Application of XRF in the automobile manufacturing industry

GeosciencesAppNote_201610.pdf
» 1.8 MiB - 410 hits - 16 December, 2021
Application of XRF and XRD in geosciences

Mining_infographic_201703_Web.pdf
» 250.2 KiB - 367 hits - 16 December, 2021
Infographic of XRF application in the mining sector

PDS-Stopaq-Aluclad-FR-V2-EN.pdf
» 183.3 KiB - 574 hits - 1 January, 2000


Posters_XRF_EN_2020_03_10_Web.pdf
» 916.7 KiB - 378 hits - 16 December, 2021
Explain how XRF works as an image (Wall poster)

Poster_Geo_Analysis_Iron_201805_Web3.pdf
» 2.4 MiB - 350 hits - 16 December, 2021
XRF application analyzing iron-rich soil in Eeherrin, Virginia

Vanta_4Pagers_201911_Web.pdf
» 1.6 MiB - 401 hits - 16 December, 2021
Quick introduction of the VANTA XRF device (4 pages)

Vanta_4Pagers_Environmental_201911_Web.pdf
» 1.4 MiB - 444 hits - 16 December, 2021
Introducing VANTA XRF in the field of environment

Vanta_4Pagers_Manufacturing_201905_Web.pdf
» 1.3 MiB - 341 hits - 16 December, 2021
Introducing Vanta XRF material validation in QA/QC

Vanta_API_EN_201904_Web.pdf
» 633.2 KiB - 423 hits - 16 December, 2021
Application programming interface with VANTA application in automated XRF testing

Vanta_AxonTechnology_EN_LTR_201610_Web.pdf
» unknown - 0 hits - May 21, 2018


Vanta_AxonTechnology_EN_LTR_201610_Web.pdf
» 441.0 KiB - 364 hits - 16 December, 2021
Introducing groundbreaking Axon technology for fast testing and stable results on the VANTA XRF

VANTA_by_the_Numbers_201912_Web.pdf
» 274.1 KiB - 363 hits - 16 December, 2021
Vanta XRF through the numbers

Vanta_CarCatalytic_Infographic_201804_Web.pdf
» 217.6 KiB - 347 hits - 16 December, 2021
Using VANTA XRF in precious metal analysis automotive exhaust catalysts (recycled)

Vanta_Cement_Infographic_201901_1Page_Web.pdf
» 353.9 KiB - 359 hits - 16 December, 2021
Application of Vanta XRF in the Cement manufacturing industry

Focal law for A27 probe
» 10.0 KiB - 468 hits - 17 September, 2019
Convergence law for A27 . probe

OmniScan MX2 . User Manual
» 5.3 MiB - 741 hits - 7 December, 2014
OmniScan MX2 . User Manual

OmniScan_MX2_EN_201210
» 756.2 KiB - 476 hits - 7 December, 2012
OmniScan MX2 Catalog (Vietnamese)

OmniScan SX Catalog 2015
» 1.1 MiB - 462 hits - 7 December, 2015
OmniScan SX Catalog 2015

Cong_thuc_dung_in_UT.pdf
» 282.3 KiB - 1,008 hits - 1 January, 2000

Other test standards related to pressure tanks
API 570 Piping Inspection Code: In-Service Inspection, Rating, Repair, and Alteration of Piping Systems
API Recommended Practice 571, Damage Mechanisms Affecting Fixed Equipment in the Refining Industry
API Recommended Practice 572, Inspection of Pressure Vessels
API Recommended Practice 576, Inspection of Pressure-relieving Devices
API Recommended Practice 577, Welding Inspection and Metallurgy
API Recommended Practice 578, Material Verification Program for New and Existing Alloy Piping Systems
API Standard 579-1/ASME FFS-1, Fitness-For-Service
API Recommended Practice 580, Risk-Based Inspection
API Recommended Practice 581, Risk-Based Inspection Methodology
API Recommended Practice 582, Welding Guidelines for the Chemical, Oil, and Gas Industries
API Recommended Practice 583, Corrosion Under Insulation and Fireproofing
API Recommended Practice 584, Integrity Operating Windows
API Recommended Practice 585, Pressure Equipment Integrity Incident Investigations
API 653 Tank Inspection, Repair, Alteration and Reconstruction
API 610 Centrifugal Pumps for General Refinery Services
API 6D Steel Gate, Plug, and Check Valves for Pipeline Service
API 620 Design and Construction of Large Welded, Low Pressure Storage tanks
API Recommended Practice 939-C, Guidelines for Avoiding Sulfidation (Sulfidic) Corrosion Failures in Oil Refineries
API Recommended Practice 941, Steels for Hydrogen Service at Elevated Temperatures and Pressures in Petroleum
Refineries and Petrochemical Plants
API Recommended Practice 2201, Safe Hot Tapping Practices for the Petroleum and Petrochemical Industries
ASME PCC-1 1, Guidelines for Pressure Boundary Bolted Flage Joint Assembly
ASME PCC-2, Repair of Pressure Equipment and Piping
ASME Boiler and Pressure Vessel Code, Section II: Materials
ASME Boiler and Pressure Vessel Code, Section V: Nondestructive Examination
ASME Boiler and Pressure Vessel Code, Section VIII: Rules for Construction of Pressure Vessels; Division 1
ASME Boiler and Pressure Vessel Code, Section VIII: Rules for Construction of Pressure Vessels; Division 2: Alternative rules
ASME Boiler and Pressure Vessel Code, Section IX: Welding and Brazing Qualifications
ASNT CP-189 2, Standard for Qualification and Certification of Nondestructive Testing Personnel
ASNT SNT-TC-1A, Personnel Qualification and Certification in Nondestructive Testing
NACE MR0103 3, Materials Resistant to Sulfide Stress Cracking in Corrosive Petroleum Refining Environments
NACE SP0170, Protection of Austenitic Stainless Steels and Other Austenitic Alloys from Polythionic Acid Stress Corrosion Cracking During Shutdown of Refinery Equipment
NACE SP0472, Methods and Controls to Prevent In-service Environmental Cracking of Carbon Steel Weldments in Corrosive Petroleum Refining Environments
National Board NB-23 4, National Board Inspection Code
OSHA 29 CFR Part 1910 5, Occupational Safety and Health Standards